Pricing + Process AU
Welcome to 1924us, a branding and design studio with a focus on the early 1900s methods of advertising, design, packaging and visual communication. All of our work is 100% original, drafted and inked by hand on a heavy-toothed grain paper, giving each piece a natural texture. Each design is then rendered by a process of scanning and vectorizing the works into digital application, allowing the designs to be used across an array of platforms.
Our process is intense in its likeness to the branding methodology from the early 20th century; all work is done completely free-handed, giving it a unique and timeless impression that will resonate for decades to come.  
Our clients range from small brands to corporations, but we treat everyone the same, ensuring never to prioritize one over another. Our reputation for hard work and integrity in our design comes second only to ensuring that the dialogue between us and you remains open and honest. Our work never lessens; we want to be absolutely certain that it is something you are satisfied with.
SERVICES
While our pricing information is subject to change, it will never be altered during your project, unless additional items or revisions are requested. Please refer to the following for cost expectations. The amount of revisions for each service varies, due to the amount of time and labour involved. Please refer to the "REVISIONS & RESPONSE" section of this guide for more information.
Below is a selection of the standard design services we offer, as well as the price and parameters of each.
SECONDARY / sub-logos: 2k
Logos are the lifeblood of a brand and used to visually identify the key information about your business. We pride ourselves on creating unique logos and it is the primary basis of work we are hired for. At the studio, logos are almost always exclusively type-based.
or 3 for 5k
Icons are designed for clothing and product tags, or to be used to brand items and collateral. They are especially valuable for merchandising and social media.
Our bespoke illustrations are always hand-drawn. Each piece is more precise, custom and detailed than our design works; they are meant to reflect the intricacy of fine art and are highly versatile, fit for use in a variety of applications as you see fit. Coloring comes included as an option, should you require it.
single-case (basic punctuation): 5k / dual-case (advanced latin): 7k
Fonts and typefaces are unique ways to create cohesive branding through your content, newsletters, website, packaging and print material. We offer custom typeface creations as .otf & .woff files.
Packaging is one of the most crucial aspects of expanding a brand's presence beyond the digital realm and into the physical; our packaging service is tailored specifically and dimensionally for your product. Custom rates can always be tailored for multiple SKUs, templates etc. Please reach out and we'll put together a quote for you!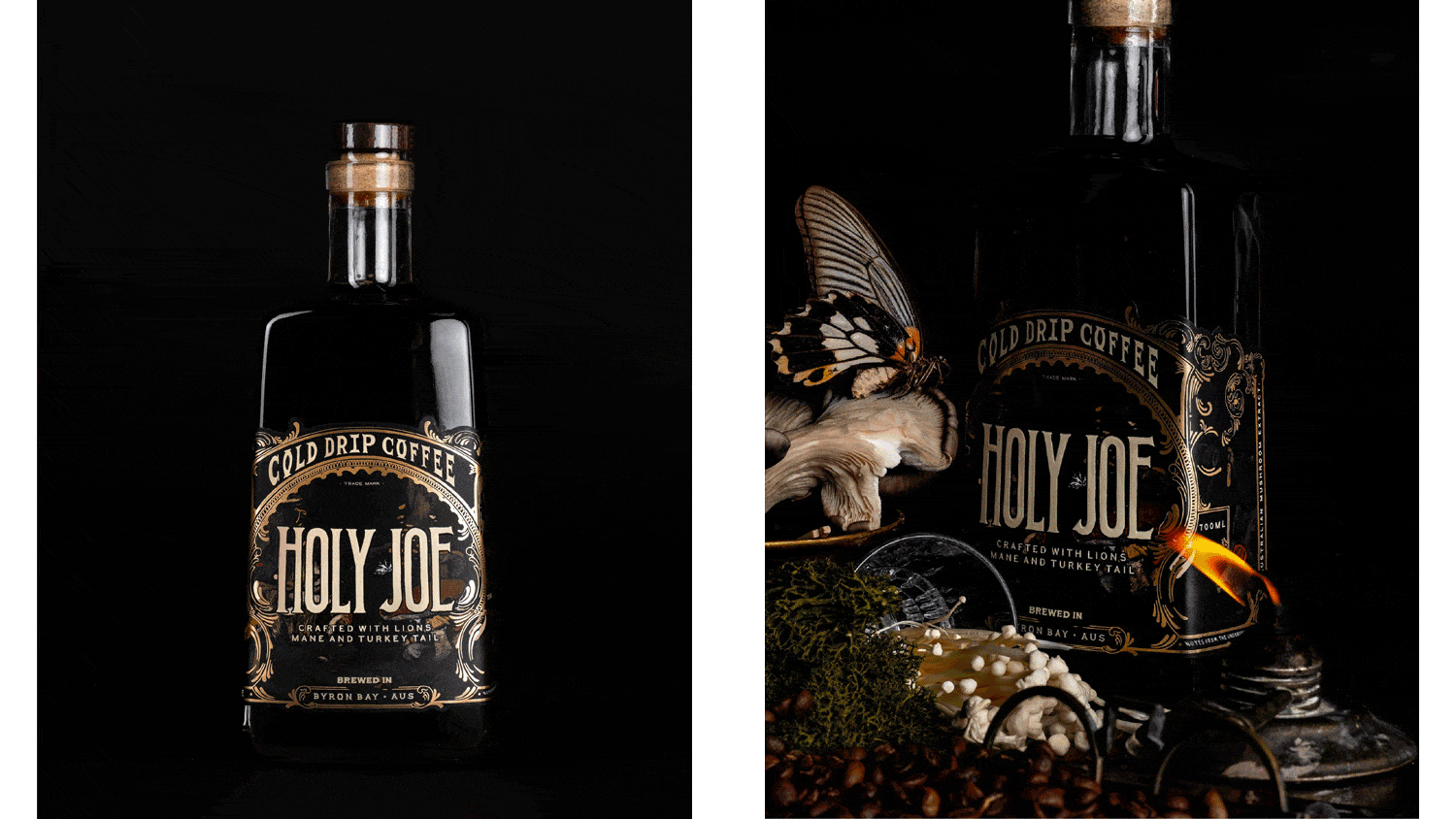 Identity systems are the most effective way to build a brand in its entirety, and they bundle multiple items at a discounted rate. These also have the potential to be customizable. The more you have, the better the rate! We work hard to keep prices consistent and accessible.
Custom systems are also available; inquire with your needs and we'll put together a quote!
The most affordable way to get your foot in the door! System 1 equips you and your brand with the foundational elements for a strong, cohesive and impactful visual identity.
INCLUDES: 1 LOGO, 1 ICON + 1 ILLUSTRATION.
The next step up. System 2 builds upon its predecessor and features a more thorough and extensive buildout of the essentials for an effective brand identity.
INCLUDES: 1 LOGO, 1 SUB-LOGO, 3 ICONS + 2 ILLUSTRATIONS.
System 3 brings a more intense focus to brand continuity through the details with a more versatile and all-encompassing rollout of branding, guaranteeing consistency in both physical and digital spaces.
INCLUDES: 1 LOGO, 2 SUB-LOGOS, 4 ICONS, 3 ILLUSTRATIONS + 1 PACKAGING.
Colossal in scope, System 4 delivers an all-encompassing identity + brand buildout that will impart timelessness, unity and ensure brand longevity.
INCLUDES: 1 LOGO, 2 SUB-LOGOS, 8 ICONS, 5 ILLUSTRATIONS, 2 PACKAGING / PRODUCT DEVELOPMENT, 1 ADVANCED TYPEFACE + WEBSITE DESIGN.
PROJECT TIMELINES
Because we specialize in a variety of different deliverables, there are a number of factors that affect our delivery time. We average anywhere from 4-12 weeks for completion of a project from the date it commences, with first drafts ready in 4-6 weeks. Should your timeline be more urgent than this, rush orders are also available on inquiry. 
We ask that revision requests are made within 3-5 business days of receipt of the round. If you take several weeks to respond to us with revision requests, timelines and expectations will change. If we do not hear from you for 30 days, your initial deposit will be forfeited unless deemed a medical emergency or otherwise explained. This is a rare occurrence. 
If we are indisposed, traveling for clients or doing other work, we may be unable to meet deadlines quickly, and we will ask that you give us a 7-week leeway on either side of the delivery date. We will always disclose when travels or projects are going to get in the way of current endeavors; again, this is a rare occurrence.
REVISIONS & RESPONSE
The amount of iterations allocated for each of our services varies, due to the level of time and work involved, as well as the significance each piece will play in your brand's identity. As such, it is crucial that when you enter a project with us, any brief given is concrete in its direction. The studio is not responsible for a change in brief or visual direction, and any changes during a project incur a revision fee.
LOGOS: 3 ROUNDS
(FIRST ROUNDS + 2 REVISIONs)
SUB-LOGOS, ICONS, TYPEFACES & PACKAGING: 2 ROUNDS
(FIRST ROUNDS + 1 REVISION)
ILLUSTRATIONS: 1 ROUND
(A PENCIL DRAFT IS PRESENTED FIRST)
These revisions carry over to any services within our systems as well. We are always happy to extend beyond the standard amount of revisions offered if necessary, however we do charge an additional fee per extra revision; the fee is 50% of the original service cost.
In order to provide you with the most efficient service possible, we kindly ask that any feedback is provided within a week of receipt. If for any reason, feedback will take longer, please just let us know; it's never an issue, and we are always happy to accommodate if you are busy or otherwise indisposed!
PROJECT terms & INFORMATION
In all of our package options, we offer free creative consultation for up to 3 hours throughout the branding process. Creative consultation is also offered as a standalone purchase option if you wish, starting at $350 per hour. If you would like further insight from us on design, ideas, brand guides, marketing etc., we are more than happy to lend our voice and insight.
Please note, we have now instated a "kill-fee" for any project that starts with us but does not continue for its remainder. This fee can be waived on the basis of unique or extenuating circumstances, but it is reflective of the time, energy and effort put into creating a unique piece(s) for our clients. Should you wish to back out of a project, 50% of the remaining invoice must be paid in order to cancel the project. Should the client wish to return after some time and pay the remainder to receive the products, they have 90 days to do so or all files will be given free-market and put on sale for any future clientele.
We charge half of our invoices up-front before issuance of questionnaire; this must be paid in order to commence the project and is how we have conducted business since the inception of 1924us. For projects over $15,000 in budget, custom payment plans are available.
By entering into a project with the studio, the above terms are automatically acknowledged.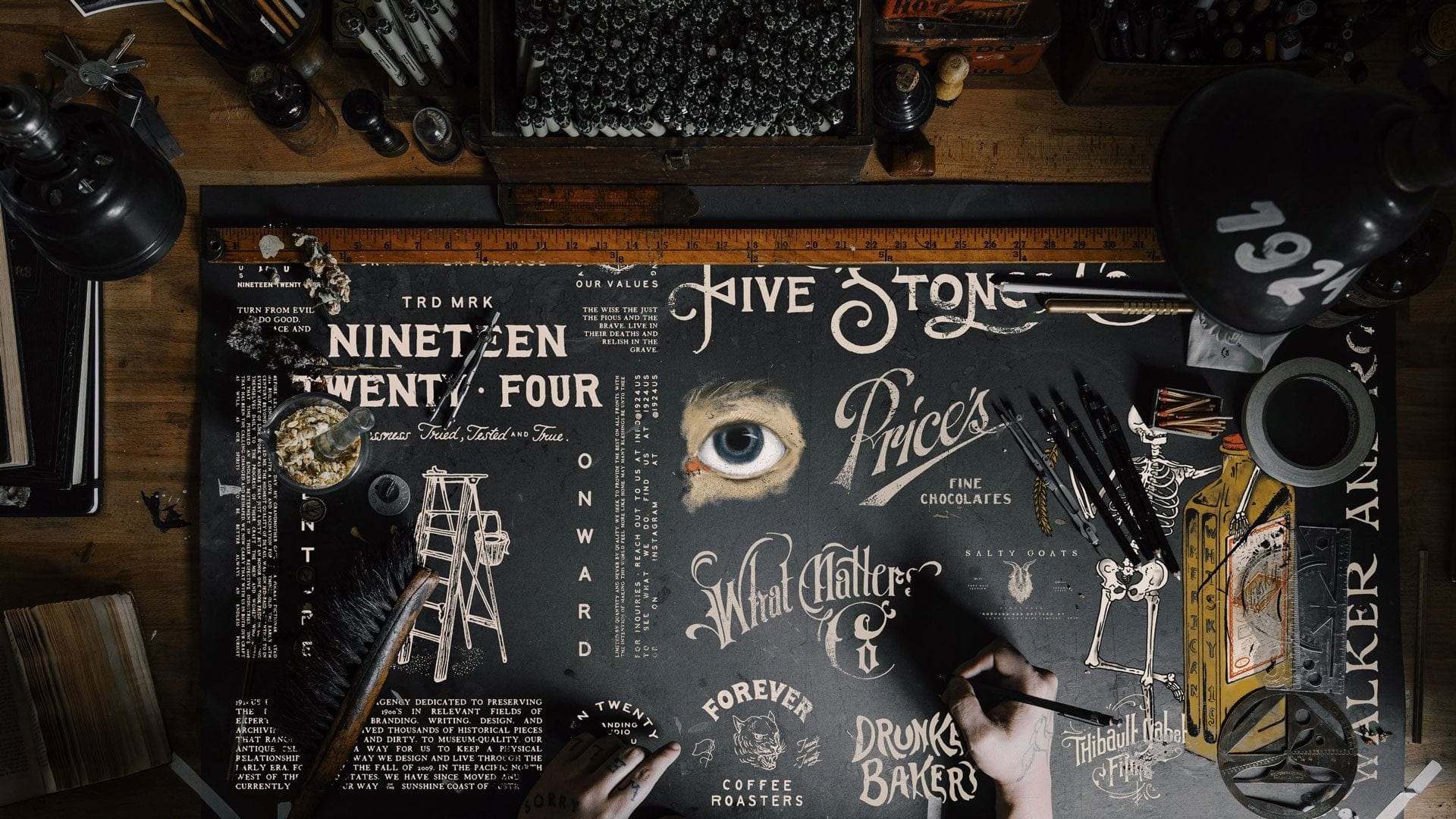 Thank you for taking the time to look over our work; we sincerely appreciate it! If you have any specific requests that you don't feel have been addressed above, please reach out with any of your questions, comments, ideas etc.
We are more than happy to talk and help you thrive!